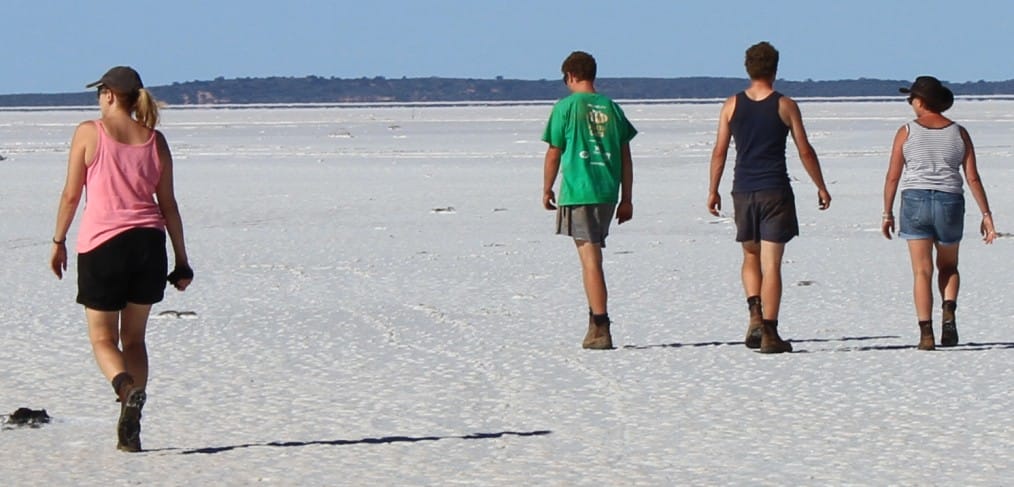 A group of four vehicles travelled from Adelaide through the Flinders Ranges via Marree to Lake Eyre, then back via William Creek, Coober Pedy, Lake Gairdner National Park, the Gawler Ranges, Baird Bay then back to Adelaide.
When: April 2011
Who: Vic & Leonie, Mark & Kylie, Angus & Jack, John (Whippet) & Marian
It's taken 4.5 years to get these photos up, so Kylie, here they are in time for Christmas 2015!
The 12 days of Christmas from Lake Eyre…
To see the photos on Google, click here.